Vinyl Floors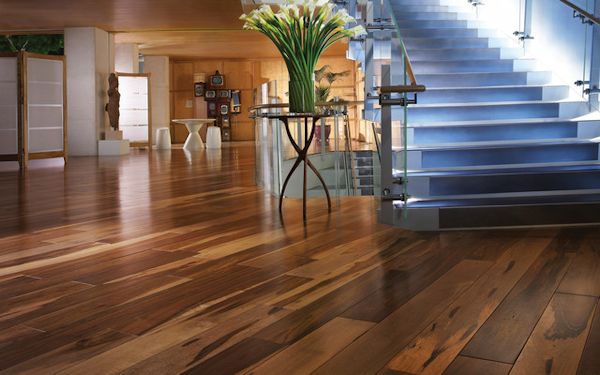 Waterproof Flooring is a very popular option among homeowners due to how similar it looks with Hardwood Flooring. It is particularly popular for kitchen and bathroom applications for being durable and easy to clean.
A synthetic cousin of linoleum, vinyl flooring is water and stain resistant, versatile, and provides good durability for the cost. Thanks to a number of advances over the years, today's vinyl floors are attractive and economical, and can be used both at home and offices, with lasting durability and great looks.
Advantages of Waterproof Flooring
Vinyl flooring is durable and stands up well to heavy foot traffic. It is comfortable under foot and reduces noise, which can be important for owners with kids or pets. It is also less expensive than many other flooring options and is easy to install and maintain.
Vinyl flooring comes in a broad range of colors and patterns to match every decor, including a variety of lifelike wood grains.